Last summer, Gravity Nepal went on a mountain biking trip to Phaplu, one of the popular destinations for hiking, trekking and mountain biking. We had a great time and also discovered some new trails along the way.
If you are planning on a cycling trip in Phaplu, here is our day-to-day itinerary.
Day 1: Kathmandu – Phaplu
We began our journey on the morning of Day 1 with a 9-hour ride from Kathmandu to Phaplu. Approximately 275km away from Kathmandu, Phaplu can be reached by private jeep or local transportation.
Alternatively, you can also opt for a flight from Kathmandu to Phaplu, however, flights depend on the clarity of the weather and might be unpredictable. Especially during the monsoon.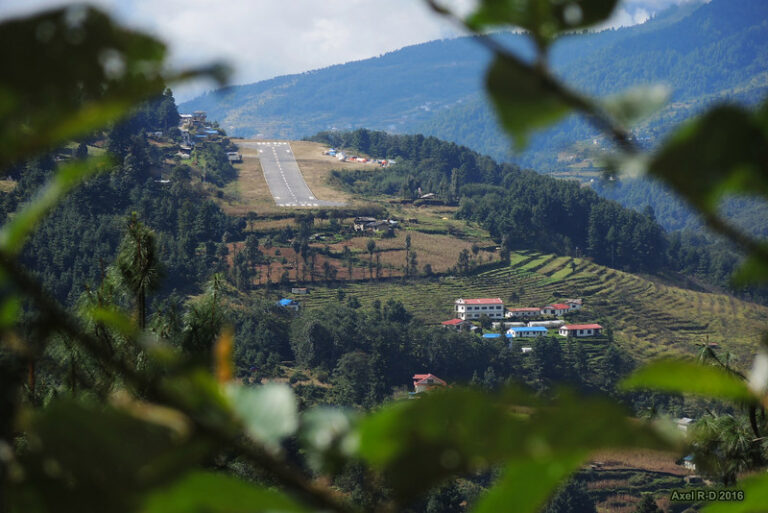 After reaching Phaplu, we found accommodation in the Phaplu market, which is the main area of the locality. This is where you will find all the basic needs like accommodations, medical, transportation and so on. We booked our night stay at a local hotel for NRs 450 per night. (approx USD 3.55).
Check out our article on Best Biking Trails in Kathmandu to explore MTB routes within the city.
Day 2-3: Phaplu – Ratangey Peak – Phaplu
The next day, we took a shuttle all the way up to Ratangey peak. From there, we explored some biking trails and also discovered new ones. The trails mostly consisted of flowy and technical trails covered in alpine and rhododendron trees.
We explored about 5 trails out of which we pedaled on 3 trails. It took some time as we went downhill then climbed up the steep hill to descend again.
At the end of the day, we rode all the way down to the marketplace as the shuttle had left in the morning after dropping us off.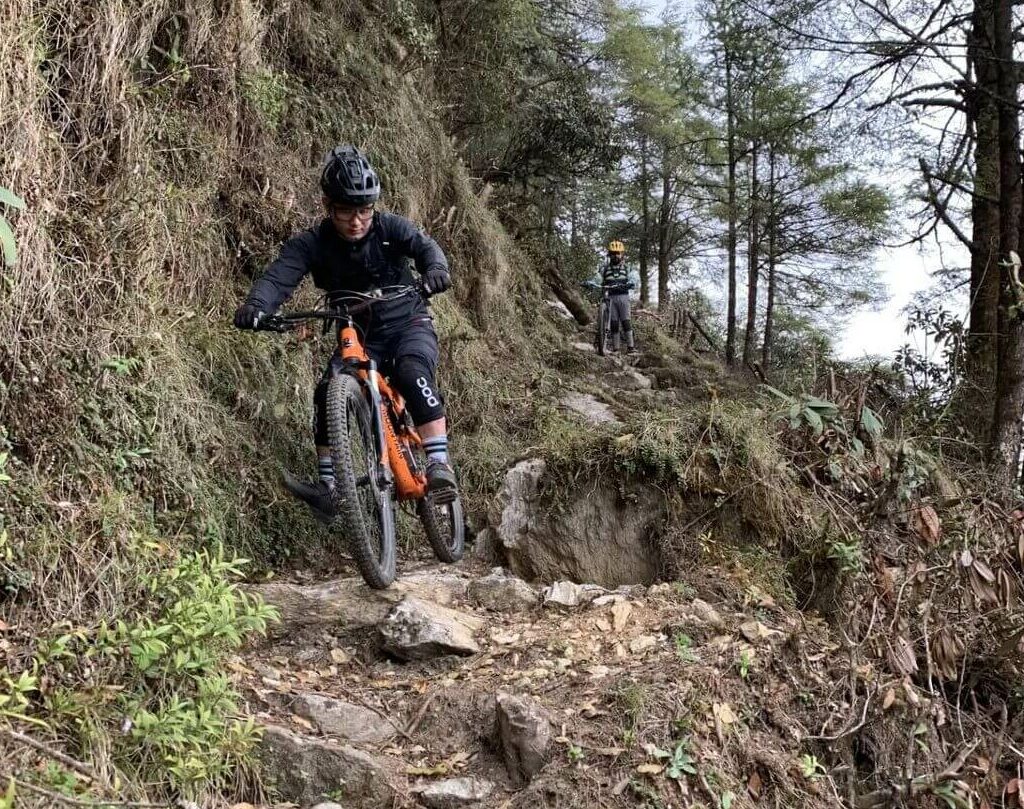 Day 4: Rest Day
We took a day to rest up and regain our energy while also exploring the local marketplace. The market is close to the Phaplu airport which is located at an approximate altitude of 2460 meters. You can also hike up to the popular Chiwang Monastery and go for sightseeing in the lush greenery of the surrounding area.
Day 5 – 6: Phaplu – Ratangey – Phaplu
We spent the next 2 days riding again at the previously explored trails, riding up to the Ratangey peak on a 4WD then going downhill on the various trails. We also explored as many trails as possible and in total, we discovered 13 mountain biking trails around Phaplu.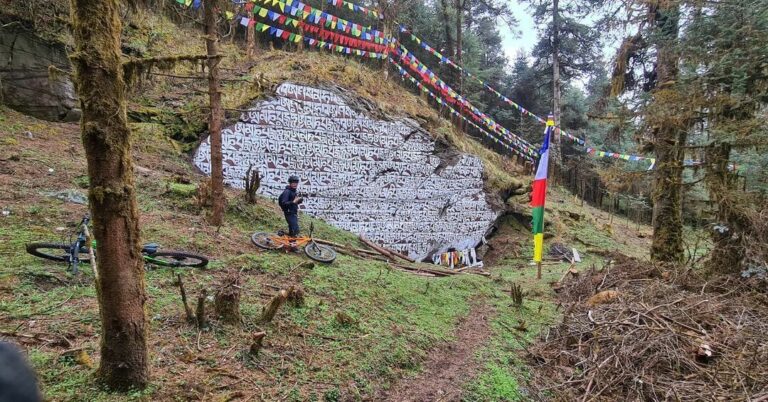 Day 7: Phaplu – Kathmandu
On the final day, we woke up early to prepare for the 9-hour ride back to Kathmandu.
Phaplu is a wonderful place to go mountain biking. This location is also popular with trekkers who often move towards Pikey Peak from Phaplu or vice versa. Pikey Peak is also a good destination for mountain biking. The surrounding area is full of technical and downhill trails which are great for beginners as well as seasoned riders.
If you would like to go biking at Phaplu, we organize customized mountain biking tours for individuals and groups.
Contact Gravity Nepal for mountain biking tours today!